Children's Classes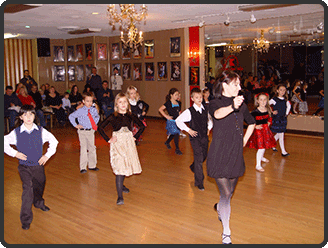 We offer children's classes for ages 7 thru 14 and at all skill levels. Our children learn the basic skills, technique and fun choreography for each dance. But most importantly, they also build self-esteem, learn team work, and develop coordination*. We also work with our children to prepare them for studio shows and competitions so that they have attainable goals to work towards.
We offer Children's classes during the school year, and summer.
Classes may be held either one day a week for two hours, or two days a week for one hour each. Schedule is determined by the studio based on age groups and skill level.
Contact us for details. 773-545-0222
We will be happy to answer your questions.

Click Here for Rates.
*Click Here to read our article on the Benefits of Dance for Children.
Click Here to Contact Us