Our staff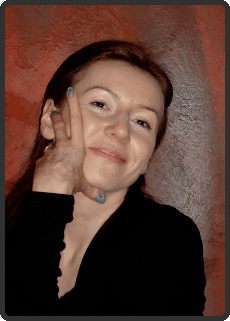 Kasper Dance Studio has a fun support staff that is thrilled to provide the very best to Kasper Dance Studio clients. See their brief biographies below.
Joanna Cybulski
has been a teacher at Kasper Dance Studio since 2004. She specializes in International style Latin and Standard dancing and teaches children's classes, adult group classes, and private lessons.
Originally from Poland, Joanna started dancing when she was just ten years old at the Dance Studio Astra of Koszalin. As an amateur competitor, she and her partner achieved many top honors representing Poland in competitions all over Europe. Eventually, with her many accomplishments, she earned her professional certification from the Imperial Society of Teachers of Dancing in 2001.
Joanna has prepared many of her KDS students for Pro/Am competitions and you can see how her dedication to her students produces great results. Although she loves teaching all ballroom dances, her favorite dance to teach is the Rumba. She enjoys the detailed technique and precise movements to the rhythm. Helping her students understand and embrace the learning process brings her true joy and we are very proud that she shares her many skills with our students at Kasper Dance Studio. You will find Joanna on our dance floor most days of the week teaching with creativity and passion.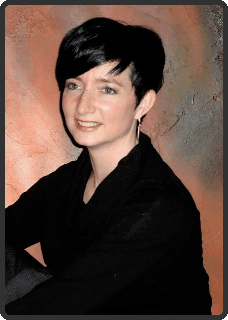 Michelle Carpentier-Lazarz
is our Office Administrator and PR Director. She has also has been a student at KDS since it's opening 1995 and is an Open "10 Dance" Pro/Am competitor with Kris Kasperowicz
Michelle started dancing in ballet, jazz and tap when she was just five years old. She continued her dance curriculum all the way thru her freshman year of college and then took a small hiatus from dancing to focus on completing her degree in Industrial Engineering. After having graduated from the University of Iowa and working for a few years, she rediscovered her love of dancing when she and her husband searched for wedding "first dance" lessons.
From the moment she stepped into Kasper Dance Studio she was hooked. She credits Kris Kasperowicz for his teaching style that contributed to her dedication to competitive dance. She took group dance courses, seminars and private lessons to develop her skills as quickly as possible. She feels that Kasper Dance Studio teachers really have the ability to focus on technique and still maintain a fun atmosphere.
Michelle and Kris have competed at several prestigious competitions across the United States and their competitive credits are many. Most recently, they danced at the 2010 Ohio Star Ball and were World Pro/Am 10 Dance finalist.
You'll find Michelle, several days of the week, helping in the KDS office and around the studio. She believes that your potential to grow and learn is never-ending and continues to attend seminars, dance courses and take private lessons. You will also find her presenting shows at studio parties and various events whenever possible.
Michelle is also an Organizer of The Windy City Open DanceSport competition with Kris and Ela Kasperowicz.
Click Here to Contact Us